the data that drives the industry
TruOps Telecom Routing Administration (TRA) provides essential data services and products for the completion of calls and text messages throughout the U.S., Canada, the Caribbean and the rest of the North American Numbering Plan (NANP). TRA is the industry's one-stop shop for routing, rating, billing and numbering assignments. By performing information collection, validation and dissemination, TRA facilitates the industry's needs to share numbering and networking information to access the local exchange environment in a cost effective, accurate and timely manner.
TRA data products
TRA data is provided by service providers and numbering administrators. This sourcing ensures that TRA always has the most accurate, up-to-date data, so calls and messages are always routed and billed correctly. That helps minimize revenue loss and maximize customer satisfaction. TRA data is provided in standard, easy­ to-access formats rather than self-contained applications. This enables rapid, convenient integration of the data into specific business applications, internal databases and operational processes.
Image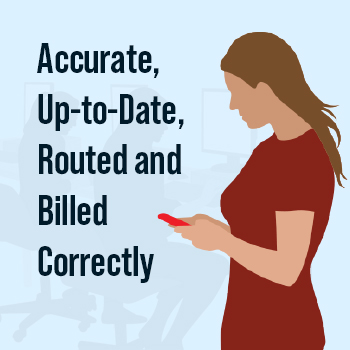 data collection process
Through the TRA data collection process, local service providers report data on NXXs, information on the 1000 level line assignments, switch-to-switch homing, switch services, and other related routing data in a cost-effective and timely way. It reports data used in rating a call (i.e., identifying a time zone, observing daylight savings time, etc.). Coordinates are provided for switch locations and used for access billing and for the "rate center" used in call rating processes.
Image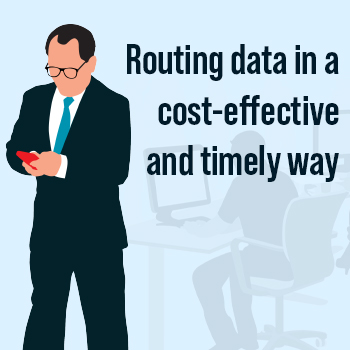 the authoritative source for routing and rating data
Customers of TRA are able to seize the opportunities that accurate data affords including Geographical Information Systems (GIS) applications, locator services, credit card services, transportation tracking, law enforcement, mapping and other applications.
In addition to saving the time and expense incurred in compiling, assessing, and maintaining data, TRA
Contains data directly from the source, including service providers and agencies assigning numbering,) within the North American Numbering Plan (NANP). A large portion of which is directly input by service providers themselves.
Data accuracy and timeliness are of the highest quality, which helps avoid increased operational and financial risks that could occur by using delayed, limited, outdated or minimal data provided by other sources.