Telemarketing Data Source (TDS)
If you have a need to know which exchanges (NXXs) are most likely cellular, landline or paging, the Telemarketing Data Source (TDS) is an economical way to keep up with this information.
If your company has call center operations, needs to verify phone numbers, performs processing of customer contact information, or needs to suppress wireless or page numbers from a database application, you'll find the TDS a valuable tool for your business.
The TDS provides a front-end application that permits you to extract the data provided relative to NPA NXX (prefix, exchange) and Thousands-Block assignments at various levels of selection criteria. Time Zone and Daylight Savings Indicators are also provided by NPA NXX.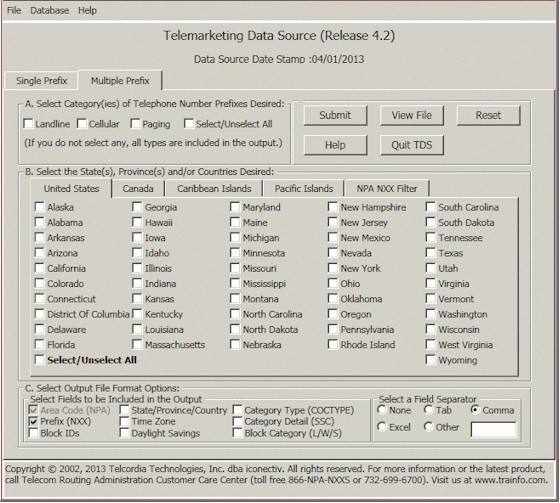 Produced:  first workday monthly
Distribution Frequency:  monthly
Distribution Format(s):  web download
Click here to request more information on TDS.