industry's most comprehensive routing data
The LERG™ Routing Guide contains current information about the local Public Switched Telephone Network (PSTN) as well additional information about IP Networks and includes scheduled future activity associated with the networks. Initially designed for routing of interLATA calls by interexchange carriers, the LERG™ Routing Guide has evolved to provide support for information exchange between all service providers (CLECs, wireless providers, ISPs, iVoIP, etc.), and has grown to serve as a source for performing network analysis, marketing and demographic analysis, and many other uses.
The LERG™ Routing Guide provides routing details to support interconnection agreements, saving companies time and potential loss of revenue. It supports proper routing and completion of all calls, and thus helps maintain customer satisfaction.
The LERG™ Routing Guide is available for web download as a set of CSV files or fixed formatted data files. The same data is also available pre-loaded into a Microsoft® Access database.
the LERG™ Routing Guide is a valuable resource for:
Engineers responsible for call routing and switch translations
Network planners/architects who need to prepare for future changes
Those involved with preparing, supporting, and maintaining interconnection agreements
Companies entering the telecommunications industry or a new market area who need a trusted source of information on the existing circuit switched network elements in the area
Each issuance of the LERG™ Routing Guide is a complete replacement of the previous issuance. Files exist that indicate records that were added, changed, or removed on a month-to-month basis.
The LERG™ Routing Guide General Information Section is included with each LERG™ Routing Guide and provides information on: 
Data Glossary (data definitions)
System Codes (Routing Code 1XX), Service Codes, North American Numbering Plan Universal Central Office Codes (NXXs), and Operator Service Codes
Signaling System 7 (SS7) Network Codes
Vertical Service Codes
Automatic Number Identification Information Indicator (ANI II) Digits Codes
Also, high level information regarding:

900 NXX Codes
Toll Free (e.g. 800) Codes
5XX-NXX Non-geographic Codes
6YY Non-geographic Codes (Canada)
710 (US Government) NXX Codes
data in the LERG includes:
Operating Company Numbers, Company Names, Routing Contacts

Country Code Assignments

NPA Information (i.e., Area Codes)

LATA Codes By Region

Destination Codes (Area Codes / Prefixes) (NPA NXX Thousands-Blocks assignments for the United
States and its territories, Canada, Bermuda, and 16 Caribbean countries)

Oddball NXXs (e.g. 911, 976)

Switching Entity Record detail (e.g. Equipment Type, V&H Coordinates)

Rate Center details (e.g. V&H Coordinates) and Localities (including county and postal codes that currently pertain to only U.S. data)

Switch Homing Arrangements (tandem and other switch-to-switch interconnections)

Operator Access Tandem Codes (ATCs)

Location Routing Numbers (LRNs)

Local Interconnection Regions (Canada)
You may obtain a copy of LERG™ Routing Guide data file layouts and specifications at no charge by contacting the TRA Customer Care Center.
LERG™ Routing Guide production schedule
Produced: first workday monthly
Distribution Frequency: monthly
Distribution Format(s): web download
The LERG™ Routing Guide has data provided in the following formats:
1. Comma Separated (CSV) files using pipe delimiters 
2. Fixed-record ASCII format
3. A copy of the files in a pre-loaded Microsoft® Access database that permits users to utilize the selection, sorting, analyses and report generation capabilities of Microsoft® Access.
Image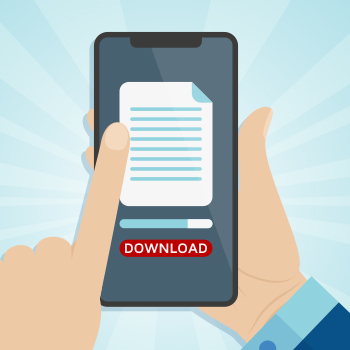 LERG™ One-Day Changes Process
Subscribers to the monthly LERG™ Routing Guide have the option to also subscribe to the LERG™ One-Day Changes Process at no additional charge. Data changes in the underlying databases are analyzed daily to provide files reflecting day- to-day changes. This produces a set of files that denote daily changes in a format consistent with the following subset of LERG™ Routing Guide files:
LERG1 (OCN)
LERG6 (NPA NXX)
LERG7 (Switch)
LERG7SHA (Switch Homing)
LERG12 (Location Routing Numbers (LRNs))
The files provided in this process are in a flat (fixed-record) file format only (CSV format to be offered in the near future). They contain only those records that have undergone a change (added, removed, and modified) each calendar day and are not a complete file replacement. Integration of the changes into the LERG™ is the responsibility of the end user since users handle the LERG™ Routing Guide data in many different ways.
LERG™ One Day Process data is downloadable from a secured Internet site and requires a logon and password from TRA. The LERG™ One-Day Changes Process is available free of charge to customers with a monthly LERG™ Routing Guide Enterprise License.
LERG™ One Day Process production schedule
Produced: daily (files issued each workday)
Distribution frequency: available to monthly LERG™ Routing Guide subscribers
Distribution format(s): web download
Image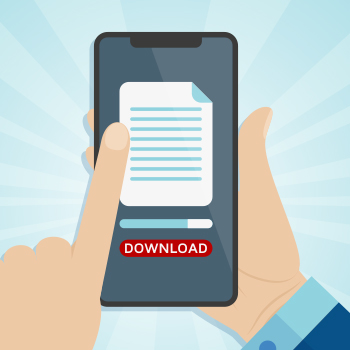 LERG OnLine:
LERG™ OnLine is an offering separate from the LERG™ Routing Guide itself. It provides, via web access, the ability to access, view, manipulate, and download query results.
This is an easy-to-use web-based GUI application available only to monthly LERG™ Routing Guide Enterprise Licensees at a small increment above the LERG license fee. LERG OnLine is provided on an enterprise basis for the benefit of everyone in your company.
The LERG OnLine is a means to access up-to-date LERG™ Routing Guide data and isolate specific information that a user may be interested in obtaining for online review and/or downstream processing. LERG OnLine provides these capabilities to LERG™ Routing Guide Enterprise Licensees without their needing to expend time, effort, and expense to develop and maintain local processes; purchase and/or use third party software; or expend unnecessary manual efforts to obtain data from the LERG.
LERG OnLine data is updated daily! It is not just a monthly snapshot of the data. It provides the ability to access updated LERG™ Routing Guide data without necessarily having to locally develop processes that incorporate LERG One-Day Change Process data with the monthly LERG.
Data in LERG Online is essentially the LERG™ Routing Guide data that has been described previously in this catalog, although specific terminology may vary. Depicted below is the LERG OnLine welcome screen. The next page displays a basic query and results.
LERG™ OnLine production schedule
Produced: updated every night
Distribution Frequency: daily access (available only to monthly LERG™ Routing Guide Enterprise Licensees)
Distribution Format(s): web access
Image